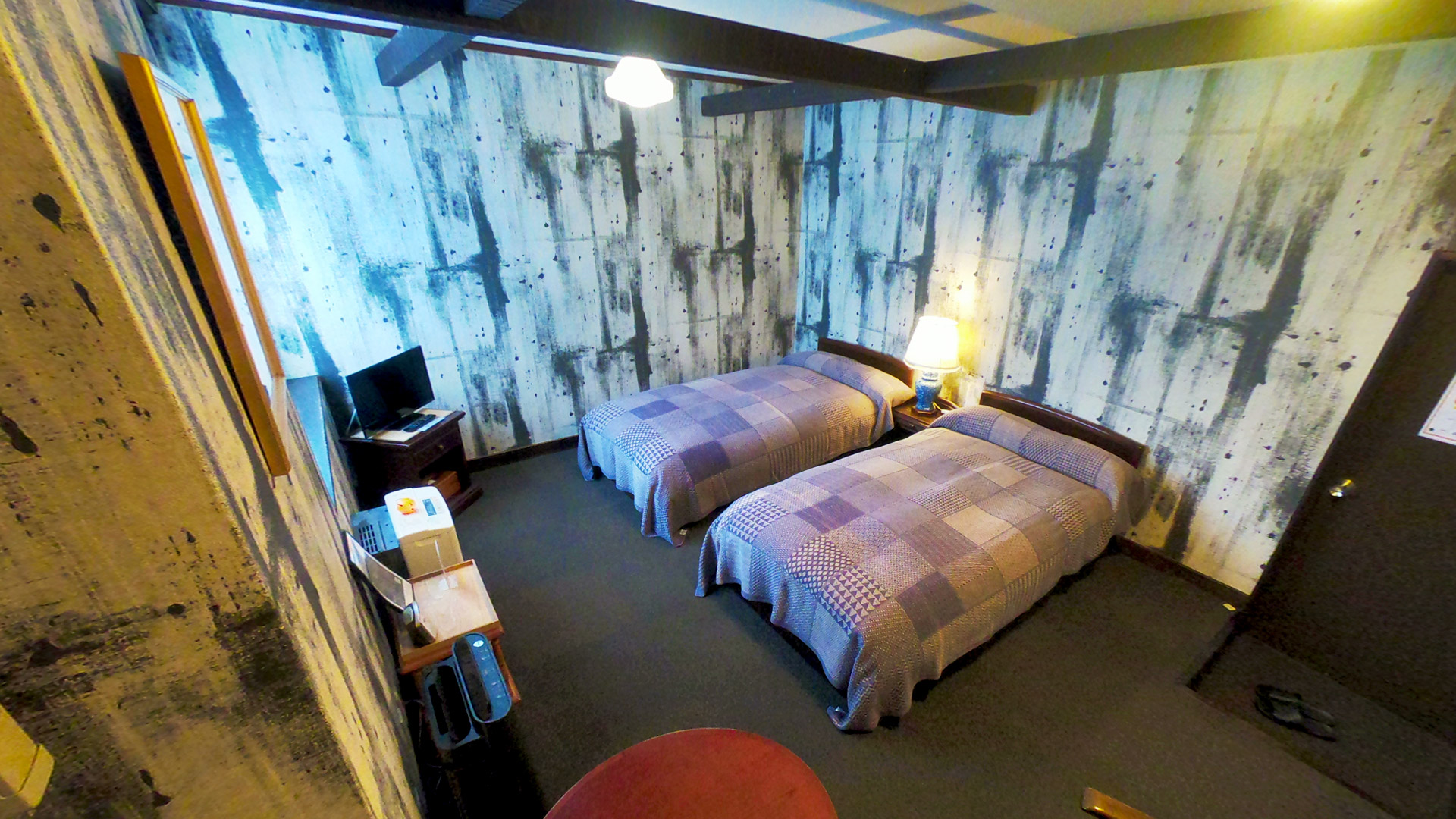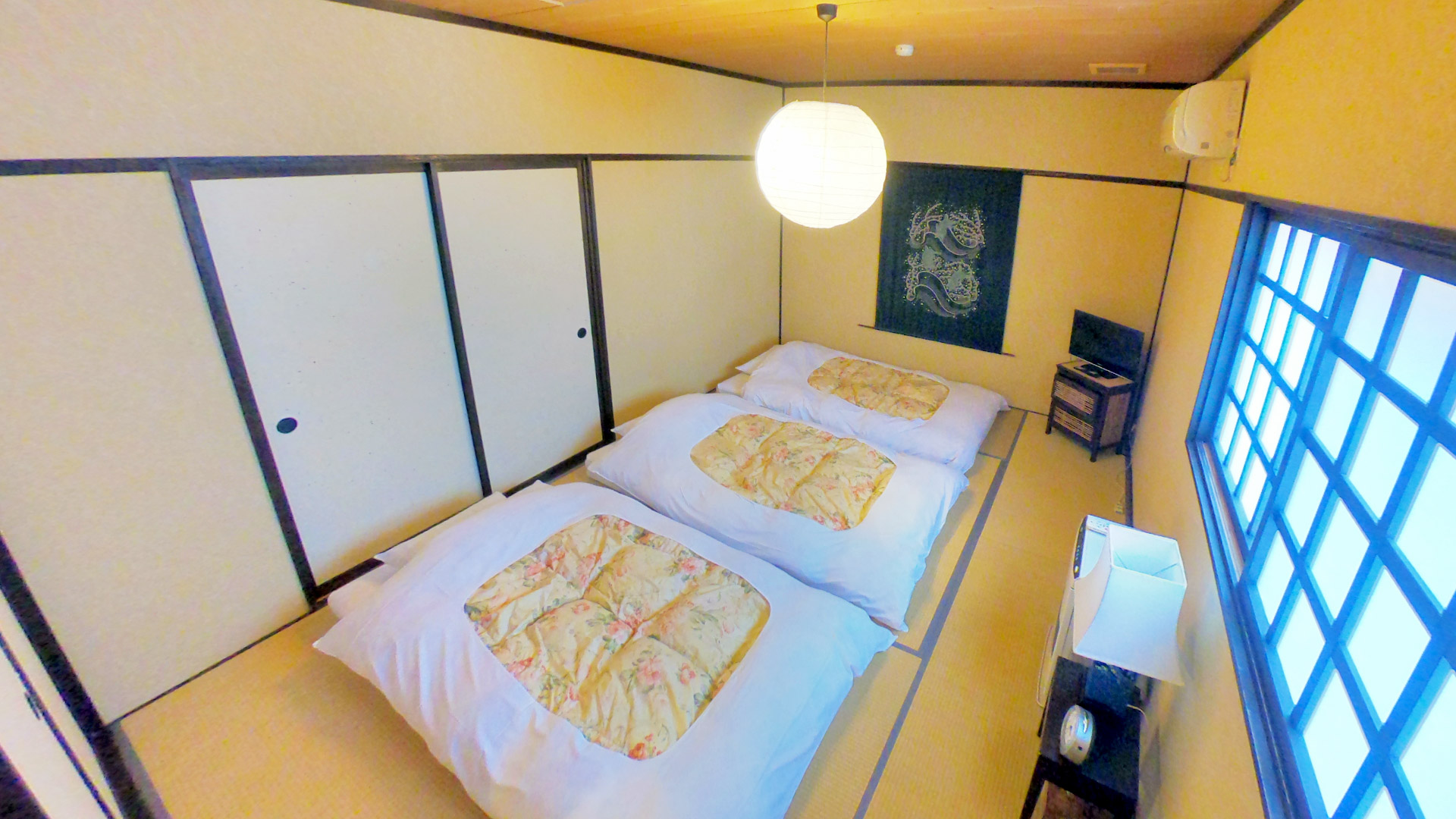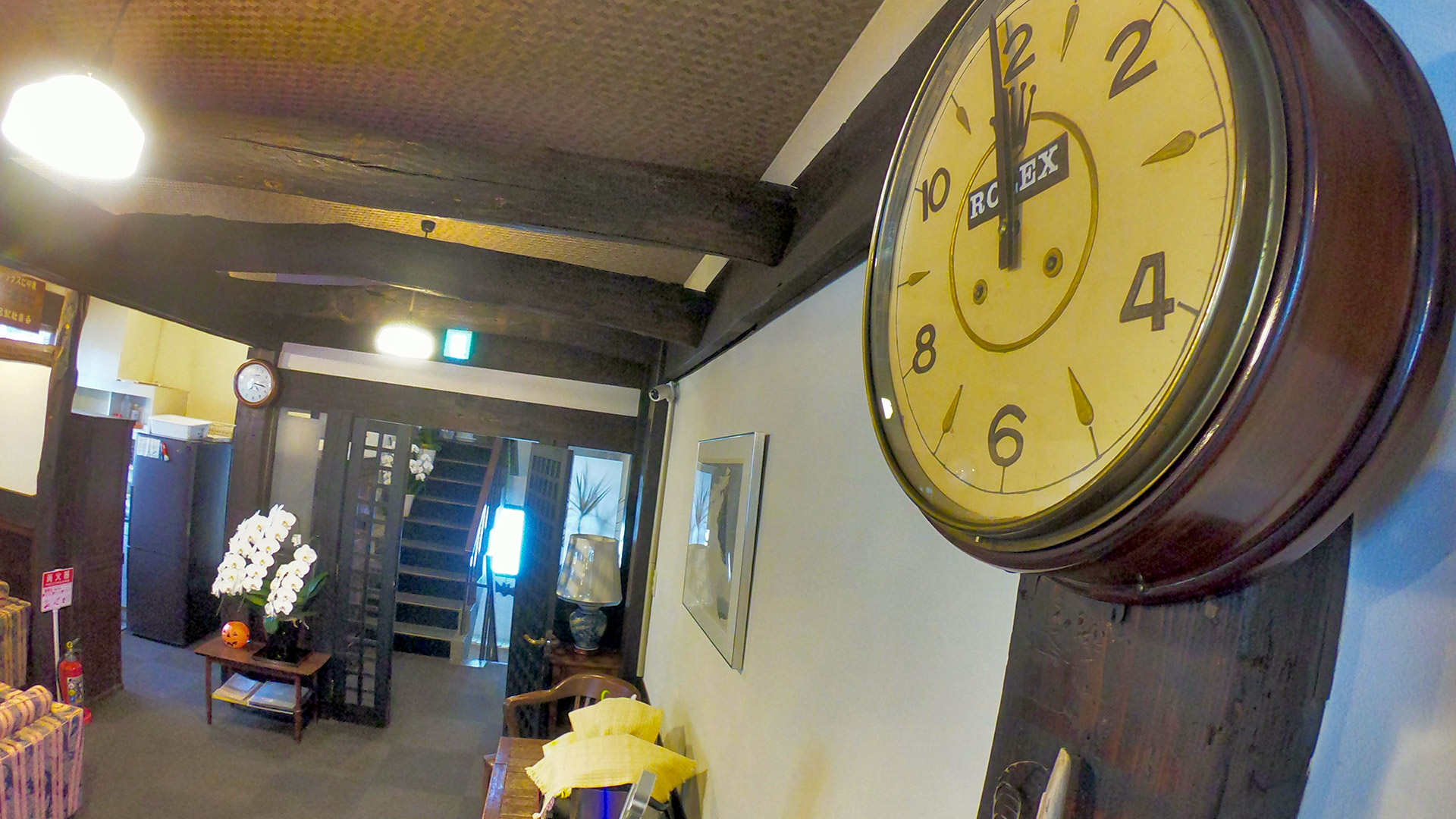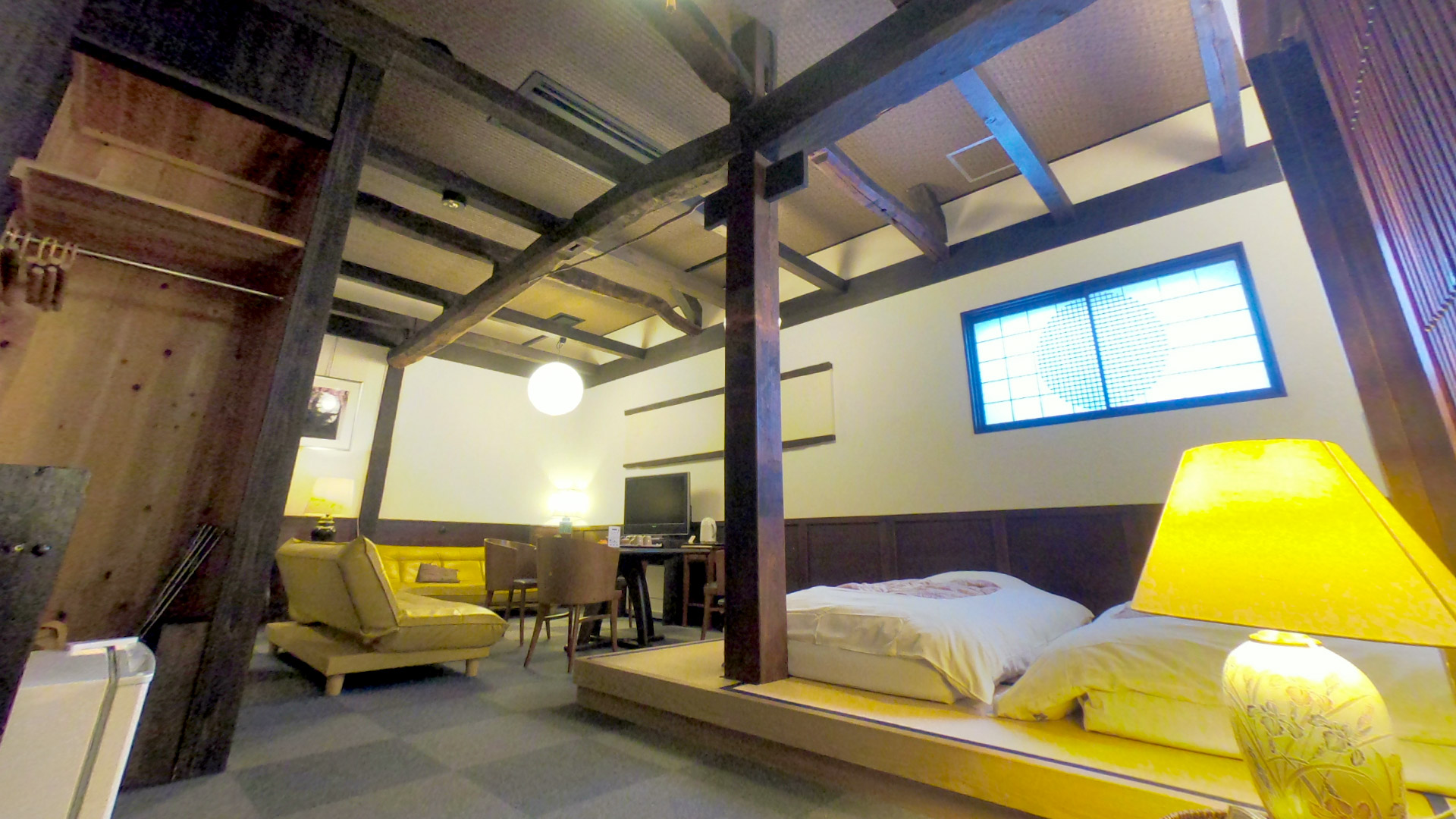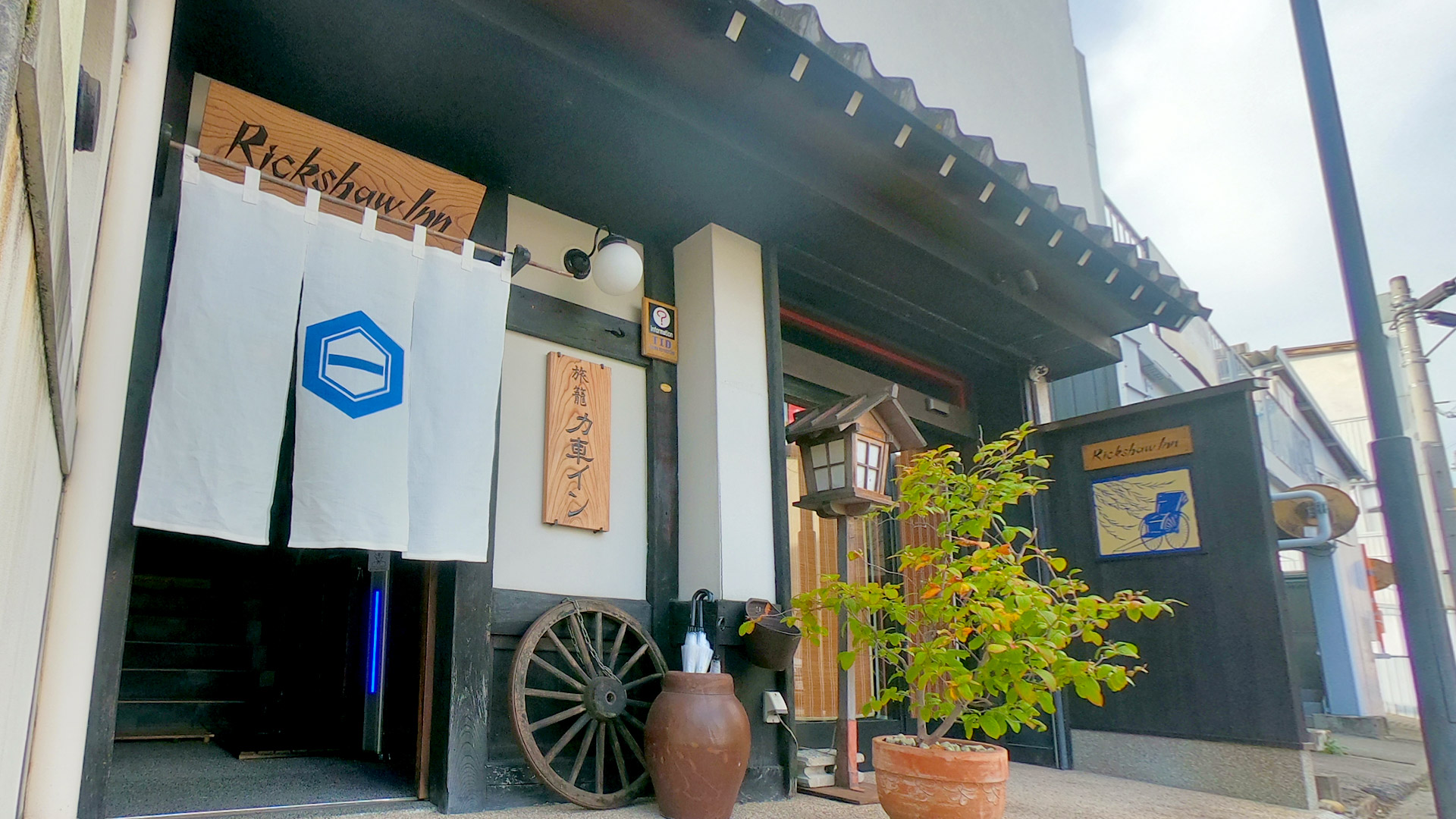 About Rickshaw Inn
You can spend the night in the quiet bedroom of Hida Takayama in the exotic lounge where you can feel the atmosphere of an old folk house.

You can take advantage of the good location because most of the tourist spots in Takayama City are within walking distance. It is a good idea to take a leisurely tour and find yourself a secret paradise.

The real pleasure of traveling is "Food". There is a famous Food Street that sells appetizing cuisines accessible within a 1-minute walk.

David, the owner of the Inn, recommends Hida Takayama Teddy Bear Eco Village as a go-to place. Please ask the staff for more details.

Find a lucky four leaf clover on your Hida Takayama trip.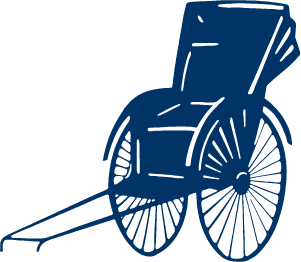 Facilities & Services
Facilities Information

TV , Bath , Toilet , Air Conditioning , Refrigerator( SAKURA , BAMBOO ), Communal Kitchen , Laundry (300 yen) , Dryer (100 yen / 30 minutes)
Meals

We currently don't provide any meal services.
Within a 1 minute walk outside the hotel, there is a famous Food Street where you can eat delicious foods. There is also a restaurant「Family store Satoファミリーストアさとう」 and a convenience store 「Daily Yamazaki デイリーヤマザキ」located nearby.
There are many restaurants surrounding the hotel, so if you get lost, please contact the staff.
Non-Smoking Facility

We are a 100% smoke-free hotel.
Our Guest Rooms
High Season Fee Period

※Be sure to check the time of booking for the approximate duration of the High Seasons.
Takayama Festival in Spring : April 13 to 15 ( 2 days )
Takayama Festival in Autumn : October 8 to 10 ( 2 days )
Golden Week : April 29 to May 5 ( 7 days )
Bon Festival : August 11 to 15 ( 5 days )
Silver Week : September 20 to 22 ( 3 days )
New Year Holidays : December 30 to January 5 ( 10 days )
User Guide
Check in / Check out

Check in / until 3:00 pm
Check out / until 10:00 am
Late Check-out / until 12:00 am
1,500 yen / hour.
Up to 2 hours extension
Cancellation policy

The guest shall pay cancellation charges.



【The details below are the specific charges depending on the date of the cancellation.】
1 day prior to date of check-in:50% of the room charge
Date of check-in:100% of the room charge
No show:100% of the room charge




Please note that our cancellation policy is subject to change for a group of 10 guests or more.
Parking

If you come by car, please use the nearby pay parking lot.
Payment

Until late September 2020, we accept cash only.

Credit Card

Visa
MasterCard
American Express
JCB
Diners Club
Discover
UnionPay

Prepaid Transportation Cards

Suica
TOICA

Click here for a leaflet with a good coupon.

DOWNLOAD / PDF

※When using discount/accommodation coupons, payment will be made in cash.

「5,000円宿泊クーポン」

Example of use

Accommodation in
"SARUBOBO" for 2 people
Per Night
1 person
2 person
Room Rate
14,000 yen
7,000 yen
7,000 yen
When using one coupon
12,000 yen
5,000 yen
7,000 yen
When using two coupons
10,000 yen
5,000 yen
5,000 yen

※「5,000円宿泊クーポン」can be used even during the high season.

「5,000円割引クーポン」

Example of use

Accommodation in
"BAMBOO" for 4 people
Per Night
Room Rate
28,000 yen
When using one coupon
23,000 yen
May We See Your Passport?
Japanese law requires that we ask every foreign guest to present their passport, a photocopy of which we will keep on file during their stay with us. We regret any inconvenience this may cause, and ask for your understanding and cooperation.
Reservation & Contact
Rickshaw Inn reservation confirmation TEL
※If the reservation date is less than a week,
please call to make a reservation.
Reservation form.
Inquiries other than reservation.
Contact form
Access
International Inn

Rickshaw Inn

54 Suehiro-cho Takayama, Gifu, Japan

506-0016

TEL : +81-(0)577-32-2890
Operating company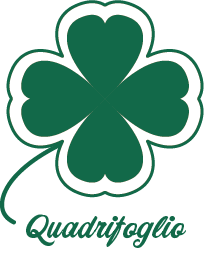 Quadrifoglio Inc.
54 Suehiro-cho Takayama, Gifu, Japan
506-0016
TEL : +81-(0)577-37-0428
FAX : +81-(0)577-37-0328
Quadrifoglio means four-leaf clover in Italian, according to an old Irish tradition, those who find a four-leaf clover are destined for good luck.
In Japan, the first leaf of the four-leaf clover symbolizes "hope", the second leaf symbolizes "faith", the third leaf symbolizes "love" and the fourth leaf symbolizes "happiness."
During your stay, look for a "lucky" four-leaf clover.