News
Rickshaw Inn's original discount campaign is about to end.

The popular original discount campaign will soon end.

The number of remaining rooms for the campaign is "20".

※Only web reservations can be accepted for campaign accommodation → Click here for reservations

Please note that the campaign may end without notice.
Pursuit of further "ease of accommodation".

During the announcement of the state of emergency, we received many inquiries, and conversations with customers led to joy for the staff and kept us motivated. I'm really thankful to you.

Since the renewal in September last year, the number of customers due to covid-19 has decreased significantly, and we are implementing "reforms" that the hotel should implement.

Enhanced infection prevention against the new coronavirus.
Registration for accommodations eligible for the GoTo Travel Campaign.
"Collaboration with local restaurants" as a merit of being a "room without meals".
Implementation of a unique tourist information tour "Eating and walking sightseeing tour" limited to guests.
Implementation of original discount campaign.

The limited-time discount campaign until the end of March was also well received, and we received comments that we would like you to continue to carry out your own discount campaign.
This time, with the theme of "pursuing further" ease of accommodation "", we will completely revise the accommodation charges and carry out our own discount campaign until the GoTo Travel Campaign resumes.
Under implementation of new coronavirus infection prevention measures

The following goods and businesses were maintained with the support subsidy for accommodation facilities for "new daily life" in Gifu prefecture in the 2nd year of Reiwa.

Splash prevention partition
AI temperature measurement monitor (KAOIRO)
With digital signage function CAOCAM-AI
Air Registerer Pack Star Micronics mpop Set
Air cleaner
Non-contact hand disinfection alcohol disinfection sprayer
Non-contact type light installation work
Window expansion work
Screen door installation
New information "The warm water washing toilet seat has been renewed" (October 22, 2020)

All guest room toilets have been refurbished and changed to hot water washing toilets with "automatic deodorizing function".

In addition, the shared lounge on the 2nd floor is equipped with a shared toilet, reborn as a more comfortable space.

Please spend a relaxing night in Hida Takayama.
About Rickshaw Inn
A new form of "room without meals".
A healing inn with a nostalgic atmosphere.
Taking advantage of the convenient location where most of the sightseeing spots in Takayama city are within walking distance, you can take a leisurely trip to find a hidden spot while enjoying sightseeing.

Enjoy sightseeing and gourmet food in Hida Takayama.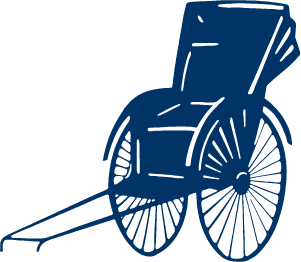 Leaflet
click here to download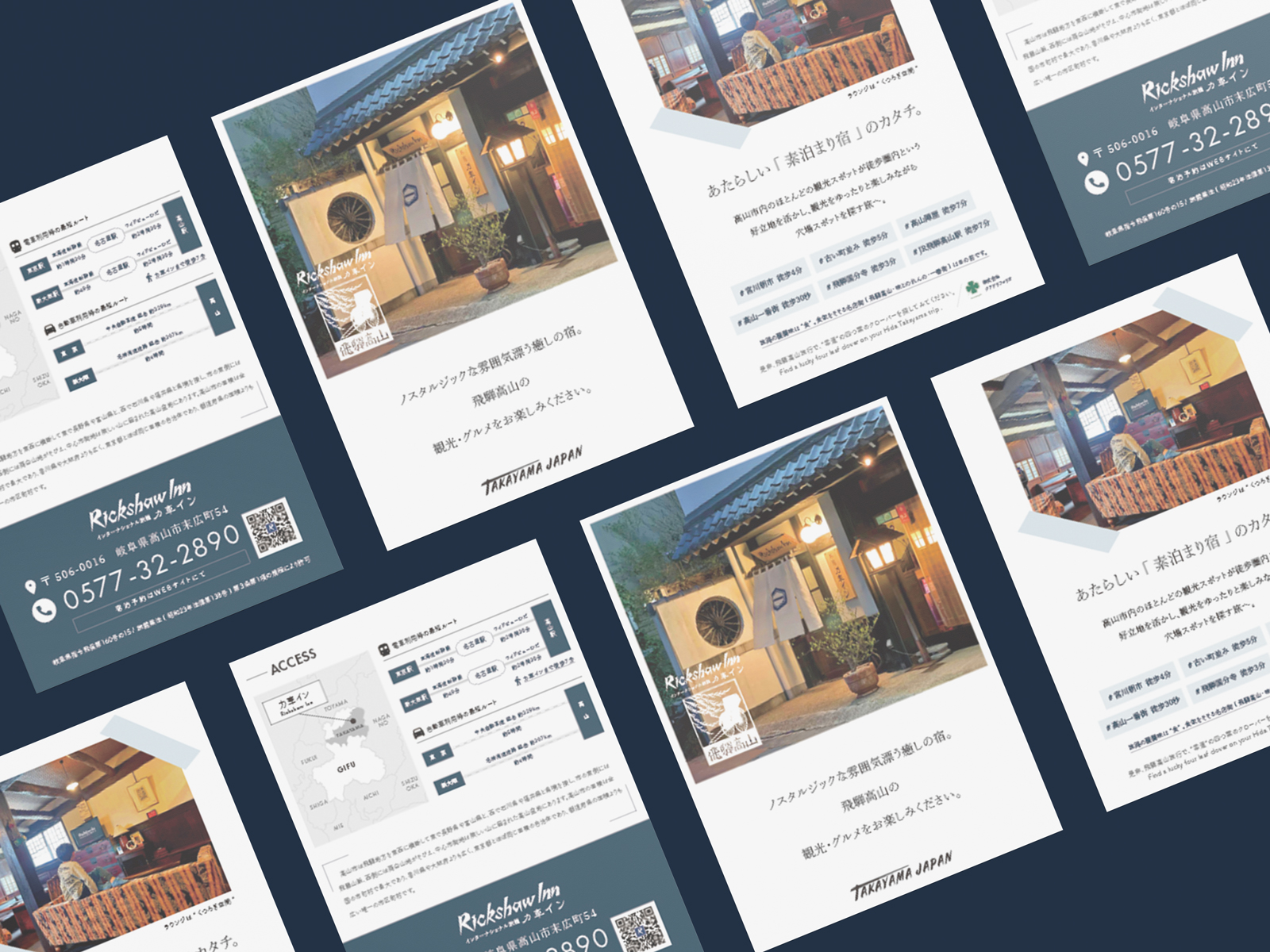 Facilities & Services
Facilities Information

Main equipment

TV, bath, toilet (with warm water washing toilet seat), air conditioning, FF type heater, individual refrigerator (SAKURA, BAMBOO) Shared refrigerator (for guest rooms on the 2nd floor), shared kitchen (lounge on the 2nd floor), shared toilet (lounge on the 2nd floor), coin laundry (300 yen / 30 minutes), dryer (100 yen / 30 minutes)

Amenities

Yukata / Dryer / Bath towel / Face towel / Shampoo / Rinse / Body soap / Toothbrush / Razor

Internet

Wi-Fi / Wired LAN

Infectious disease prevention measures

Air purifier with humidifier / AI temperature measurement system / alcohol dispenser

Lending service (reservation required)

Rental room / bicycle rental / parking lot
2nd floor lounge

The lounge on the 2nd floor can be used as a shared space.
In the communal kitchen, you can freely use coffee, tea and tea, and the facilities are fully equipped.
Refrigerator / Electric stove / Sink / Microwave oven / Toaster / Electric kettle / Tableware etc.
It is also equipped with a private rental room and a shared toilet (warm water toilet seat).
Meal information

Currently, we do not provide services.
There are many restaurants in the famous food district within a 1-minute walk, so if you get lost, please ask the staff.
Within a 1 minute walk outside the hotel, there is a famous Food Street where you can eat delicious foods. There is also a restaurant「Family store Satoファミリーストアさとう」 and a convenience store 「Daily Yamazaki デイリーヤマザキ」located nearby.. You can also enjoy your meal in the lounge on the 2nd floor of the main building.
Non-Smoking Facility

We are a 100% smoke-free hotel.
Guest Rooms
High season rates

| | |
| --- | --- |
| Spring TAKAYAMA festival | 4/14 ~ 4/15 |
| Golden week | 4/29 ~ 5/4 |
| Obon | 8/11 ~ 8/14 |
| Autumn TAKAYAMA festival | 10/9 ~ 10/10 |
| New year holiday season | 12/24 ~ 1/5 |

※High season rates apply on the above nights.
Customers with children

| | |
| --- | --- |
| Up to 6 years old (Bed-sharing) | 7 years old and over |
| free | Same amount for adults |

※Please contact us in advance if you would like to use bedding for children up to 6 years old.
※Futons for Western-style rooms (bedrooms) are not available.
User Guide
Check in / Check out

Check in / until 3:00 pm
Check out / until 10:00 am
Late Check-out / until 12:00 am
1,500 yen / hour.
Up to 2 hours extension
Cancellation policy

The guest shall pay cancellation charges.



【The details below are the specific charges depending on the date of the cancellation.】
1 day prior to date of check-in:50% of the room charge
Date of check-in:100% of the room charge
No show:100% of the room charge
Parking

Paid parking lot (3 cars)
If the hotel parking lot is full, please use the nearby paid parking lot.

Please make the payment by yourself.
Payment

Credit Card

QR payment
Affiliated vacation house
Sense of Wonder
It is a vacation house where you can enjoy tonight while looking at the city of Takayama from a small hill.
※When making a reservation, please say that you are making a reservation from "Rickshaw Inn".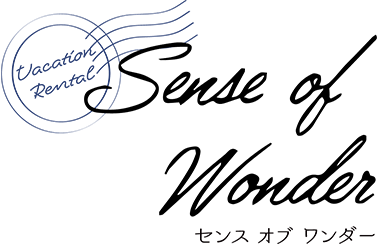 Reservation & Contact
Rickshaw Inn reservation confirmation TEL
If the reservation date is less than a week,
please call to make a reservation.
Reservation form.
Inquiries other than reservation.
Contact form
Access
International Inn

Rickshaw Inn

54 Suehiro-cho Takayama, Gifu, Japan

506-0016

TEL : 0577-32-2890
Operating company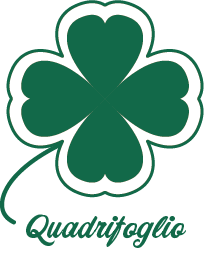 Quadrifoglio Inc.
54 Suehiro-cho Takayama, Gifu, Japan
506-0016
TEL : +81-(0)577-37-0428
FAX : +81-(0)577-37-0328
Quadrifoglio means four-leaf clover in Italian, according to an old Irish tradition, those who find a four-leaf clover are destined for good luck.
In Japan, the first leaf of the four-leaf clover symbolizes "hope", the second leaf symbolizes "faith", the third leaf symbolizes "love" and the fourth leaf symbolizes "happiness."
During your stay, look for a "lucky" four-leaf clover.